Case Studies
Origin and Cause

Brand loyalty can be taught
Through a national education event, Origin and Cause proved they are best in class
Building a marketing infrastructure that supports growth
Origin and Cause is Canada's largest forensic engineering and fire investigation consulting firm. A leader in the industry for more than 25 years, their coast-to-coast team has completed over 30,000 forensic cases. As a rapidly growing business, their operations team needed a sophisticated solution to their robust marketing needs. We worked with them to formalize and prioritize their marketing goals. This included building a marketing infrastructure, contributing to revenue growth and supporting the business's national expansion. This case study delves into one component of this work: how we helped Origin and Cause dramatically grow their business through a national education program.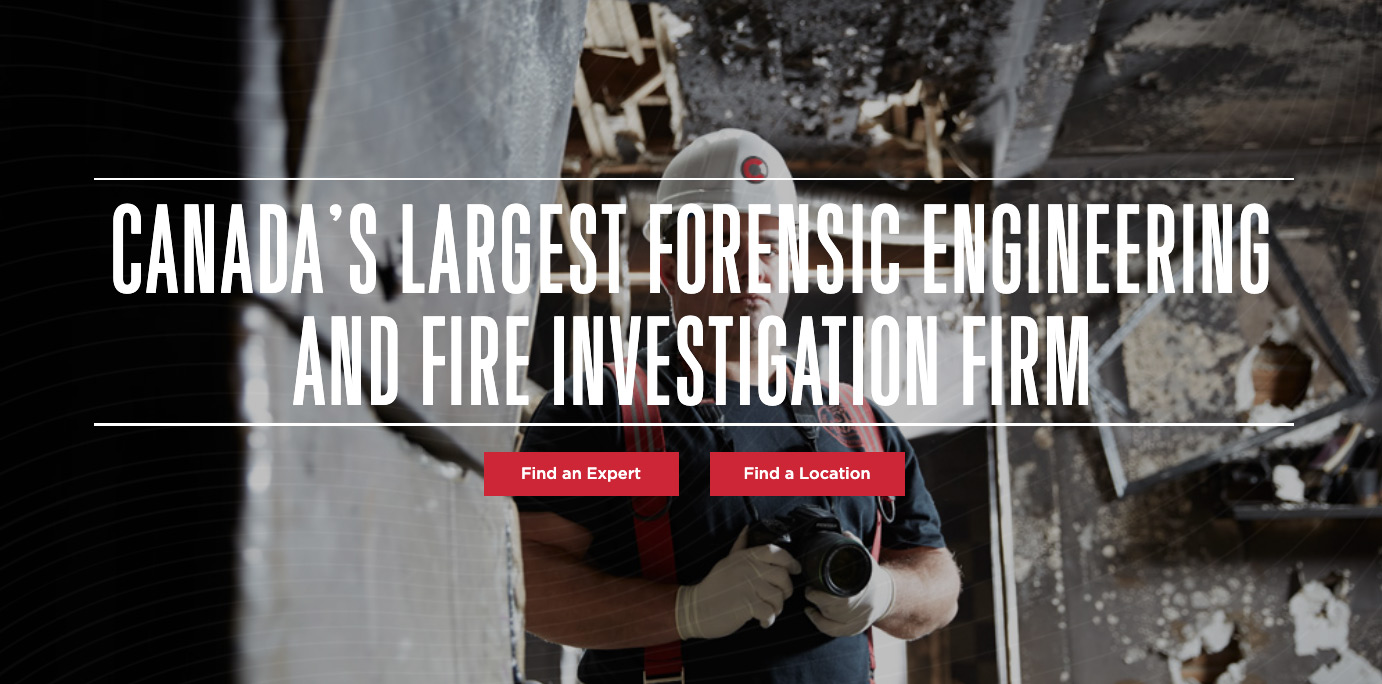 Positioning Origin and Cause as a thought leader
One of Origin and Cause's goals was to expand the business nationally. To support this goal, we needed to increase their brand awareness and position the firm as a thought leader in their industry. In 2018, we recommended a focus on education that's proven to be tremendously successful at putting Origin and Cause on the map across Canada.
As part of our recommendation, we launched a national training tour to educate insurers and lawyers on a variety of subjects, from structural and electrical engineering, to fire and explosion investigations. The benefits of this annual event are two-fold: insurance agents and lawyers attain requisite accredited professional development hours, while Origin and Cause reinforces their position as an industry thought leader.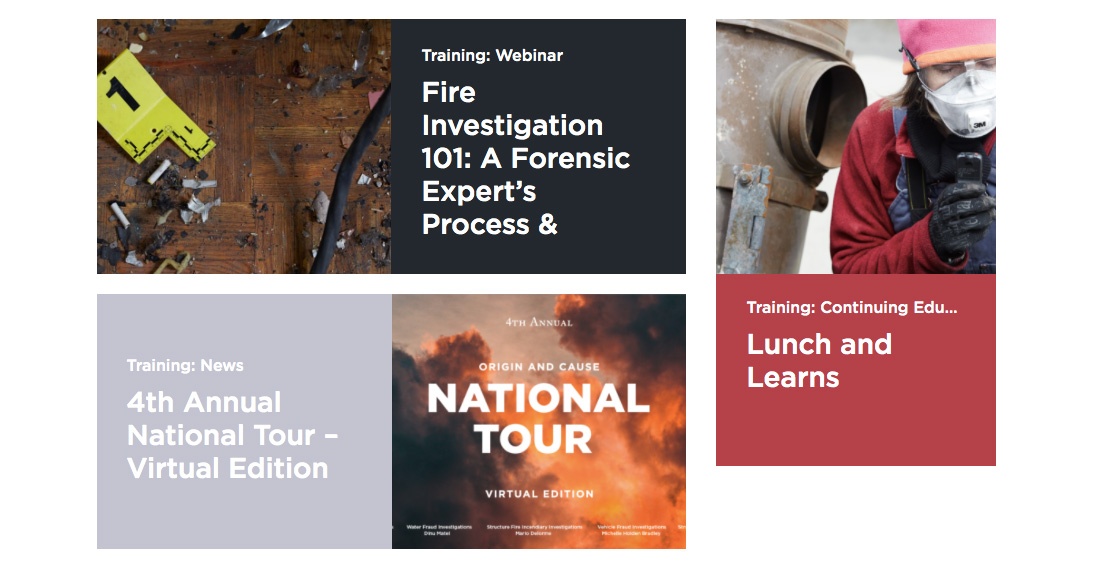 Growing education program to record numbers
In the tour's inaugural year, the Origin and Cause team travelled across the country over 30 days to 11 cities educating more than 400 people. The following year, we increased to 15 cities and educated close to 600 people—a 50% increase in the number of Canadian professionals trained.
When the Covid-19 pandemic hit in the winter of 2020, we quickly shifted our strategy to a virtual tour, and we promised the same high-quality experience that attendees expect from Origin and Cause. At the same time, Origin and Cause was experiencing record registration and attendance numbers for their webinars. Based on this massive growth online, we anticipate our largest turn-out yet when the tour launches virtually in fall 2020.
The national training tour, one of the multiple tactics in their comprehensive marketing plan, plays a pivotal role for Origin and Cause. Brand recognition is higher from coast to coast, as is their reputation as an industry leader. Since launching, the tour has expanded to new cities each year for a total of 15 cities across Canada.
"Hop Skip Marketing has done a fantastic job at melding into our company, becoming one of us, and running our marketing needs. Their greatest strength is juggling large and complicated initiatives, and doing it fast! With their 50+ years of combined experience in the industry, it has fashioned this team into marketing strategists of the highest calibre, and seasoned experts that are kind and a delight to be around. It has been a pleasure working and learning from this team. The businesses that work with this team will benefit from their expertise! Keep it up Hop Skip!"