Local supporting local
Building a local business by strengthening community ties
When ACM Designs became our client more than five years ago, owner Andria Molyneaux-Cowan had recently moved her nascent Toronto design and decorating business to Haliburton. A former Toronto police officer, Andria was in the early stages of her second career when she approached Hop Skip Marketing. She recognized the value of marketing right from the start and was willing to make the upfront investment to, as she said, "do it right from the start". Her expectation was that we'd take her little-known company with its basic branding and turn it into a successful, profitable business. Here's what we've done for ACM Designs to date to help them grow—including a deep dive into one tactic in particular: events.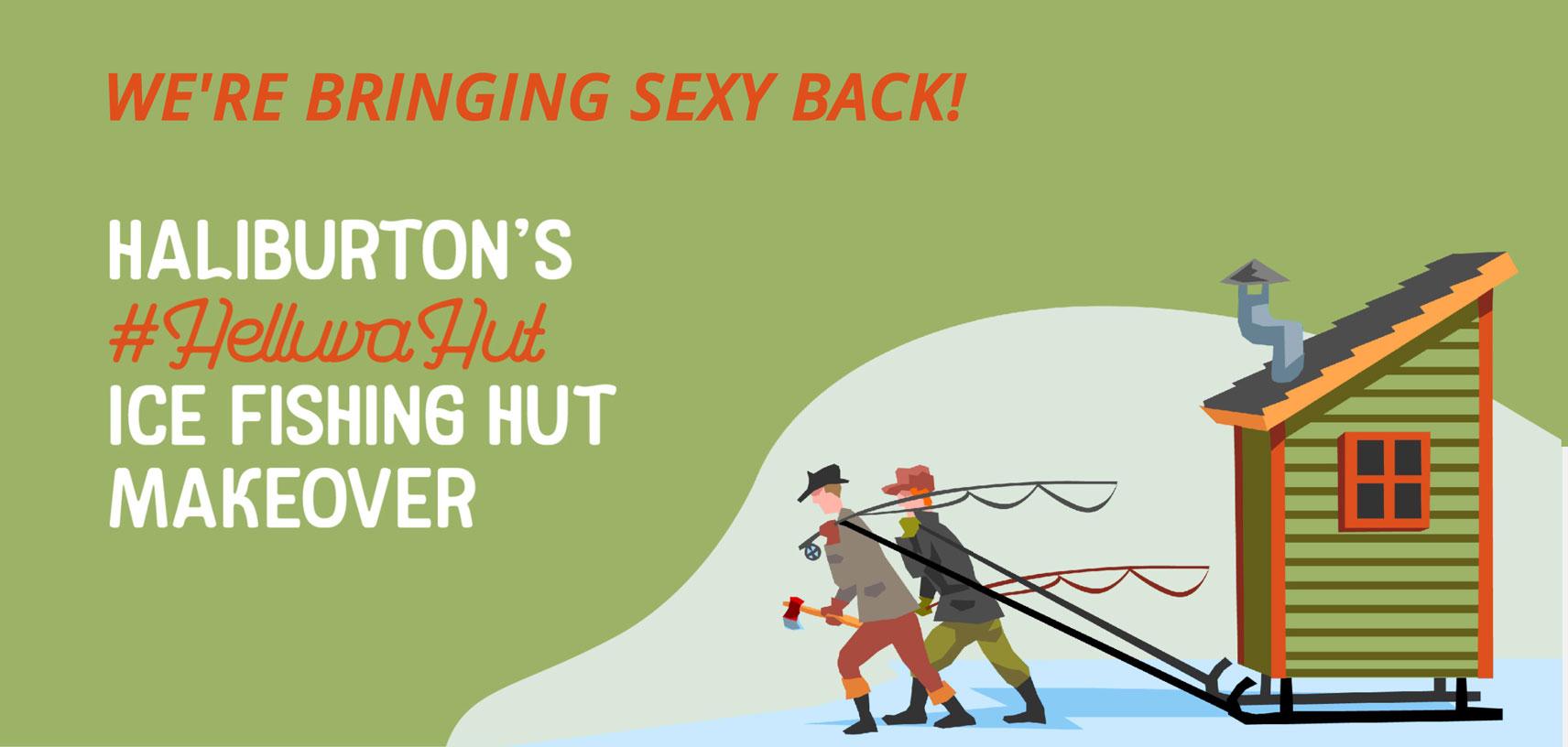 Building a brand presence
At the time, ACM Designs did not have a lot of projects under their belt, nor was it known in Haliburton—a tough position to be in since there were a few established design companies. Our mission was to help ACM Designs become a known brand in a new market and position it as the number one agency for mid and high-end interiors in Haliburton.
Our first step was to give them a more polished appearance. We took their existing branding and transformed it into an upscale brand, then rolled it out to new business cards, stationery and a website.
With the fundamentals done, we used several different tactics to increase awareness of ACM Designs, position them for upscale projects, and establish their reputation as the number one design and decorating firm in the region.
Print and digital sales collateral
Outdoor signage, including lawn and building signage
PR
Social media, including a lot of video content
B2B work with associations and the local business association
Award applications
Digital ads
Blog posts and an e-newsletter
Events
This tailored approach proved successful. Despite having a few well-entrenched competitors, over a few years ACM Designs became a known and respected company in Haliburton. To keep up with demand for their services, the team grew from two people to eight, and they relocated twice to larger office spaces.
Event marketing
One of the most effective tactics for ACM Designs has been event marketing. Each year, ACM Designs further cements their reputation as a business leader by giving back to the community via an event. Here are some of the events we launched, all of which were met with tremendous success.
Helluva Hut
What do Haliburtonians love to do over the winter months? Ice fishing, of course. For two years in a row, ACM Designs ran the #Helluvahut Ice Hut Makeover Contest. Each year, ACM Designs remodelled the ice hut of one lucky winner. We invited the community to send in videos of themselves with their huts, telling us why they deserved to win the makeover. The videos were entertaining and also grew our social media following.
To build relationships with other businesses, we invoiced several other Haliburton businesses to participate, either in the hut construction or in kitting it out with gear before the reveal. Judging was live on Facebook, and the judges were from local businesses. Our Hop Skip team supported the contest with social media content, social and online advertising, a direct mail postcard, blog posts, outdoor event signage, website landing pages and PR.
Helluva Hut has received lots of local press coverage and accolades from the community. During the first contest, ACM Design's Facebook following grew by 45%. They also received a spike in website traffic and social media engagement.
Big Lobby Makeover
As businesses struggled during the Covid-19 pandemic, ACM Designs wanted to give back to the community that had supported them since their infancy. Haliburton's hospitality industry was hit particularly hard during the pandemic and ACM Designs wanted to do something to support these local establishments. Together we created the Big Lobby Makeover competition and enlisted the support of local businesses, as we'd done with Helluva Hut. For a chance to win a $25,000 lobby transformation, local accommodators had to send in a photo or video of their lobby. We created graphics, social media pages and posts, and a contest landing page on their website to accept submissions.
Voter turnout and the response from local establishments were outstanding. More than 4,200 online votes were cast from around the world in just three weeks, and the winner was announced via Facebook Live. Local publications picked up the story and followed the contest's progress.
Ask a Designer
With everyone stuck at home during the pandemic, renovations became top of mind for many homeowners. But the lockdown prevented ACM Designs from working with clients inside their homes. Enter the "Ask a Designer" virtual event. For $50, participants could get a 50-minute, one-on-one virtual consult with one of their designers. The designers would answer project questions and give tips and tricks on how to refresh their space. All proceeds from the event were donated to Haliburton Highlands Health Services Foundation. To seize this opportunity, we had to act fast. Built over a weekend, the campaign included a webpage and was promoted through social media posts and emails. The event sold out in 24 hours.
It was a simple campaign with big results. The event grew ACM Designs' contact list, increased their website traffic, expanded their social media reach and built goodwill within their community. The event was such a success, they repeated it again in 2021.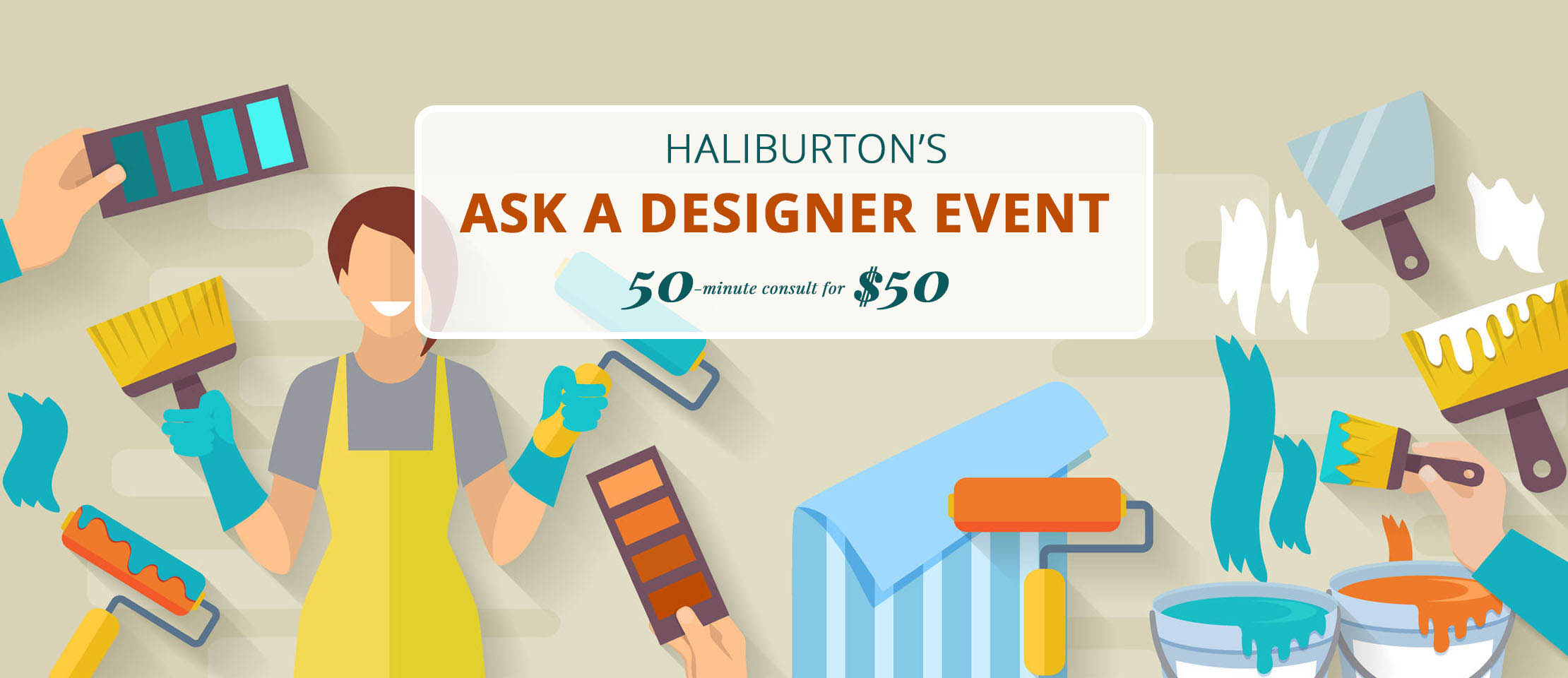 Results
Following a strategic marketing plan year after year has made a massive impact on ACM Designs. Today they're one of the bigger businesses in Haliburton. Their website traffic has more than doubled, they've built a thriving social media following and the team is working hard to keep up with all of the work they have. Events don't work for every business, but for ACM Designs, event marketing has played a major role in their success. They've moved the needle in terms of brand awareness, creating strong ties within the B2B community, and becoming known as the design team in Haliburton.
"100% top-notch! Hop Skip Marketing put my growing design company on the map! It has been an absolute pleasure working with these ladies over the last 6 years. I've seen my business grow exponentially during that time, due in no small part to their insightful, creative and strategic marketing efforts."