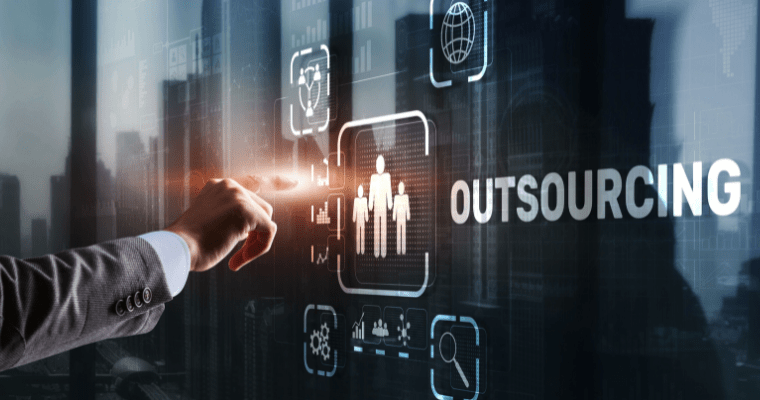 The Secret to Taking Your B2B Marketing to the Next Level: Why Outsourcing is Key
Do you need help to develop and execute an effective marketing strategy for your B2B company? As a business owner, you know how important marketing is to the success of your business. Still, with so many other responsibilities, it can be challenging to devote the necessary time and resources required. Outsourcing is the secret to taking your B2B marketing to the next level. This article will explore why outsourcing your marketing efforts is key to unlocking your business's full potential.
1. Access to Expert Knowledge and Resources:
Outsourcing your marketing gives you access to expert knowledge and resources you may have not have in-house. A reputable agency will have a team of experienced professionals with specialized skills in digital marketing, content creation, and data analysis. These experts deeply understand the industry and can help your business develop and execute a comprehensive marketing strategy that aligns with your business goals. By partnering with an agency, you can gain a competitive edge and stay ahead of the curve.
2. Reduced Overhead Costs:
One of the biggest advantages of outsourcing your marketing is the potential to reduce overhead costs. Hiring and training new employees, investing in expensive equipment or software, and managing campaigns require significant time and resources. You can save money by working with an agency while achieving high-quality results. You can reinvest those savings into other business areas or allocate them toward future marketing efforts.
3. Increased Efficiency and Scalability:
Outsourcing your marketing can also lead to increased efficiency and scalability. A marketing agency has the tools and processes to execute campaigns efficiently and achieve results. They can also adapt to changing market conditions, adjust strategies on the fly, and scale up or down as needed. This means you can focus on your core competencies and let the agency handle the heavy lifting. The result? Improved productivity, greater innovation, and increased revenue.
4. Focus on Core Competencies:
As a business owner, your time and energy are valuable resources. By outsourcing your marketing, you free up valuable internal resources and can redirect your focus toward your core competencies. This empowers you to concentrate on innovation, product development, and overall business growth, knowing that your marketing is in the capable hands of professionals.
5. Improved ROI:
Finally, outsourcing your marketing can lead to improved ROI. A marketing agency has the skills and knowledge to develop effective campaigns that target the right audience, generate leads, and drive conversions. This means you can see a significant return on your investment. In addition, the agency can provide detailed analytics and insights to help you optimize your campaigns and achieve even greater ROI. The result? A more profitable and successful business.
Outsourcing your marketing efforts to an agency can unlock your company's full potential and help you stay ahead of the competition. Don't let the benefits of outsourcing your marketing efforts pass you by – contact us today to learn more.