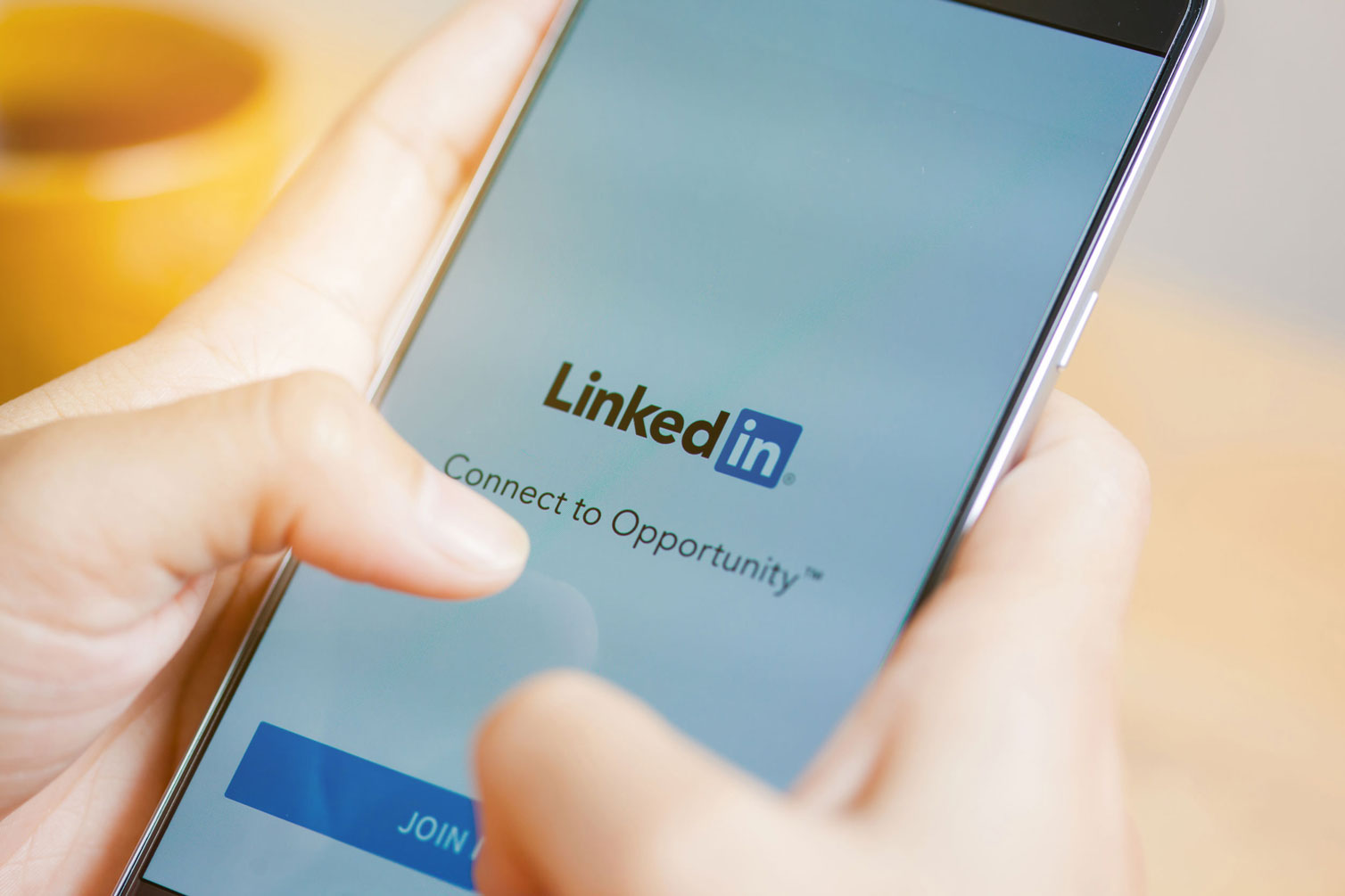 When people think of social apps for business, LinkedIn is typically the first one that comes to mind—and for good reason. There are 55 million companies on LinkedIn making it one of the most popular places to network with consumers, B2B prospects, and potential hires. With 722 million members, it's not the biggest social network (Facebook has 2.74 billion users) but it's a useful one for businesses. Founded in 2002, LinkedIn is also the oldest of the major social networks still in use today. It edges out Facebook by nine months!
Businesses enjoy LinkedIn because their B2B customers, prospects, and potential employees are almost certainly on the network making it an effective place to source and engage top talent. It's also very useful for educating and nurturing potential clients, which helps businesses build their brand through thought leadership. Indeed, LinkedIn drives 80% of B2B social media leads.
Read on for top LinkedIn features and best practices to drive lead generation and engagement for your organization.
Latest LinkedIn features
Product Pages
This feature, introduced in 2020, allows you to highlight specific products with ratings, reviews, and custom call-to-action buttons. This helps your organization turn simple user searches into qualified leads by presenting your portfolio alongside customer feedback. Currently, this is only available for products but it's likely there will be a similar treatment for services in the future.
Showcase Pages
Presented as an extension of your business' page, Showcase Pages are designed to spotlight individual brands, business units, and initiatives. This feature allows you to segment your inbound LinkedIn traffic and provide information that is relevant to that segment. Use Showcase Pages to develop long-term relationships with a specific audience.
Save Your Searches
Searching for prospective leads can be a time-consuming task. The LinkedIn Save Your Searches feature trims your time by allowing you to run previous searches without having to re-enter the criteria. Set up search alerts and get a weekly email reminder when someone matches your parameters.
LinkedIn Live
Livestreaming video has become very popular for real-time brand engagement on social media. According to LinkedIn, live videos on the platform get 7 times more engagement reactions than native videos from the same broadcasters and 24 times more comments. Use LinkedIn Live Streams for Q&A sessions, interviews with industry experts, live events, or product launches. Note that it isn't available to everyone. If you want access, you'll have to apply.
Name Pronunciation
File this under "welcome accessibility features." LinkedIn's Name Pronunciation allows users to record an audio clip of their name so that searchers can learn it properly from the get-go. Users with an audio file have an audio icon next to their name.
Best practices
Participate
LinkedIn is no place to lurk. Keep your company up-to-date and active. Companies that post weekly see twice the engagement rate and companies with a complete, active page get five times the page views. They also get 7 times more impressions per follower and 11 times more clicks per follower.
Keep your page active by sharing insightful and informative created or curated content relevant to your industry. This will establish your company as a go-to source. When you interact and engage with posts the platform will notify the author which helps you stay visible. Note that in addition to the like button, LinkedIn now offers a range of different expressions including celebrate, support, love, insightful, and curious.
Advocate
Employees play a critical role in broadening reach and strengthening a company's network on LinkedIn. In fact, according to the company itself, "30% of a company's engagement on LinkedIn comes from employees and employees are 14x more likely to share content from their employers than other types of content on LinkedIn."
Encourage your employees to fill out their LinkedIn profiles, link to your company page, and stay active by engaging with and sharing company content. Content shared by employees has twice the click-through rates compared to when the company shares the same content.
Publish
LinkedIn articles (formerly called LinkedIn Pulse) are a strong way to boost engagement. Encourage key staffers to publish on their profile pages. When the company engages with and shares their work, it increases visibility.
Group Participation
You can only join groups as an individual, so it's a good strategy to encourage your top employees to participate in relevant LinkedIn Groups. There, they can showcase their expertise in their field and build their personal authority. Thought leadership and expert commentary reflect well on your company.
LinkedIn has been around for 18 years and shows no sign of slowing down. Now is the time to leverage the platform's power to generate leads, build brand awareness, and strengthen your business network.