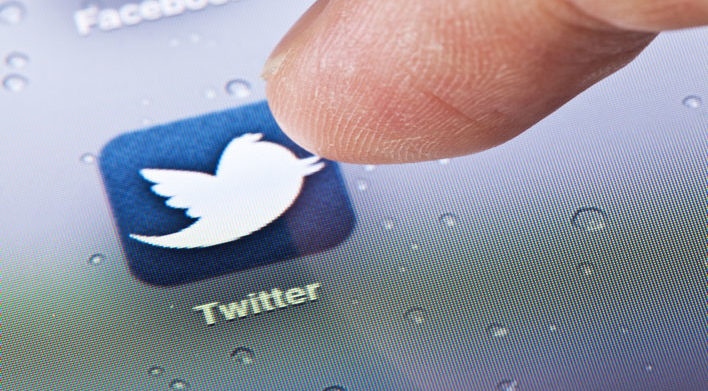 Welcome to our fifth and final installment in our social series. Last, but not least, we discuss Twitter and how to make the most of this platform for your B2B content marketing strategy.
Twitter turned 15 years old in 2021 and aside from its longevity, what stands out about the platform is its continued reach. There are 187 million monetizable daily active users on the app, many of them in Canada. Among Canadian adults online, 42% have a Twitter account while 50% of those users access the platform daily. These numbers from Hootsuite shouldn't lead you to underestimate the platform's international reach. Twitter is the number one social platform in Japan and its German audience grew by 30% in the fourth quarter of 2020. Some of this growth may have to do with the COVID-19 pandemic which saw people flocking to online spaces. On Twitter, top topics in 2020 included cooking (up 300%), sports (2 billion Tweets), and TV or movies (7,000 Tweets per minute). The growth trend doesn't appear to be slowing down. Twitter's user base is on track to grow 2.4% in 2021.
For B2Bs, these statistics should raise eyebrows. In this article, we'll run down the best ways to take advantage of the platform's new features and revisit some best practices.
New features
Like the other large social media platforms, Twitter is constantly releasing new features to improve its user experience. Below we discuss notable tools and explore how to leverage its power.
Topics
You're familiar with following certain users for content that matters. With topics, you receive top Tweets on a given subject, even from accounts you don't follow. This can be an incredibly useful tool for businesses. Let's imagine you're a financial brand. When you choose to follow related topics (say, microloans, online banking, and fintech), you'll get access to related content and be able to identify industry thought leaders. This is valuable intel, but you needn't be passive with it. Use your new knowledge to create content about timely topics and increase your own brand awareness.
Twitter VIT
With Twitter VIT you can host and manage Q&As on Twitter, an effective way to show off your thought leadership and increase brand awareness. Simply prepare your Tweet along with an eye-catching graphic detailing the Q&A date, time, topic, and instructions for submitting a question. This last step can be done by responding to the Tweet or using an identifiable hashtag. When the time comes, engage with your followers.
Conversation settings
Take control of who can engage with and respond to your Tweets with conversation settings. Set up a conversation with your followers only, with a single user, or keep everything public. Conversation settings are a useful tool to help keep discussions on track and reduce online abuse or trolling.
Best practices
Aside from leveraging Twitter's roster of new features, adhering to general best practices will ensure your brand's making the most of this popular platform.
Complete your profile
It might seem obvious but a complete profile will perform better than one that has gaps in information. Make sure your handle (account name), profile picture, and header image all reinforce your brand.
Use hashtags
Hashtags are searchable words or phrases that help people find your content. For example, our financial brand might tag a post with #startupsolutions, #startupfinancing, or #growyourstartup. Hashtags can be creative as well as utilitarian and are another way to show off your brand personality. Because hashtags are searchable by anyone, they're really key to increasing the visibility of your content beyond your followers.
Share regularly
Be strategic about when and how often you Tweet. We know that a regular posting schedule improves engagement, so make sure your account doesn't sit fallow for long periods. On the other hand, according to Socialbakers, engagement starts to drop off after the third Tweet of the day. Measure your performance on the platform, find your happy medium and stick to it.
Problem solve
The ability to deliver quick solutions to common problems is a key part of customer service and Twitter can actually provide an excellent framework for this support. Consider a dedicated customer service handle to manage feedback, like @financialbrand_support. Set up your account to receive direct messages from anyone by enabling this feature in your privacy settings. This way users can reach you privately, with no character limit.
Engage
Using hashtags, topics, and mentions, you can monitor Twitter for relevant conversations and then engage with those posts. This ensures you're in the discussions you should be, and that your brand is getting good exposure. One note: don't be spammy. Post responses that are useful and well-thought-out, not just links to your site. Increase engagement by using photos, GIFs, or polls. Live Tweet while an event unfolds, or host a Twitter chat.
With fifteen years under its belt, Twitter shows no sign of going anywhere, a good thing given its continued relevance to consumers and businesses alike. These best practices and new features will help you get the most out of every single Tweet.