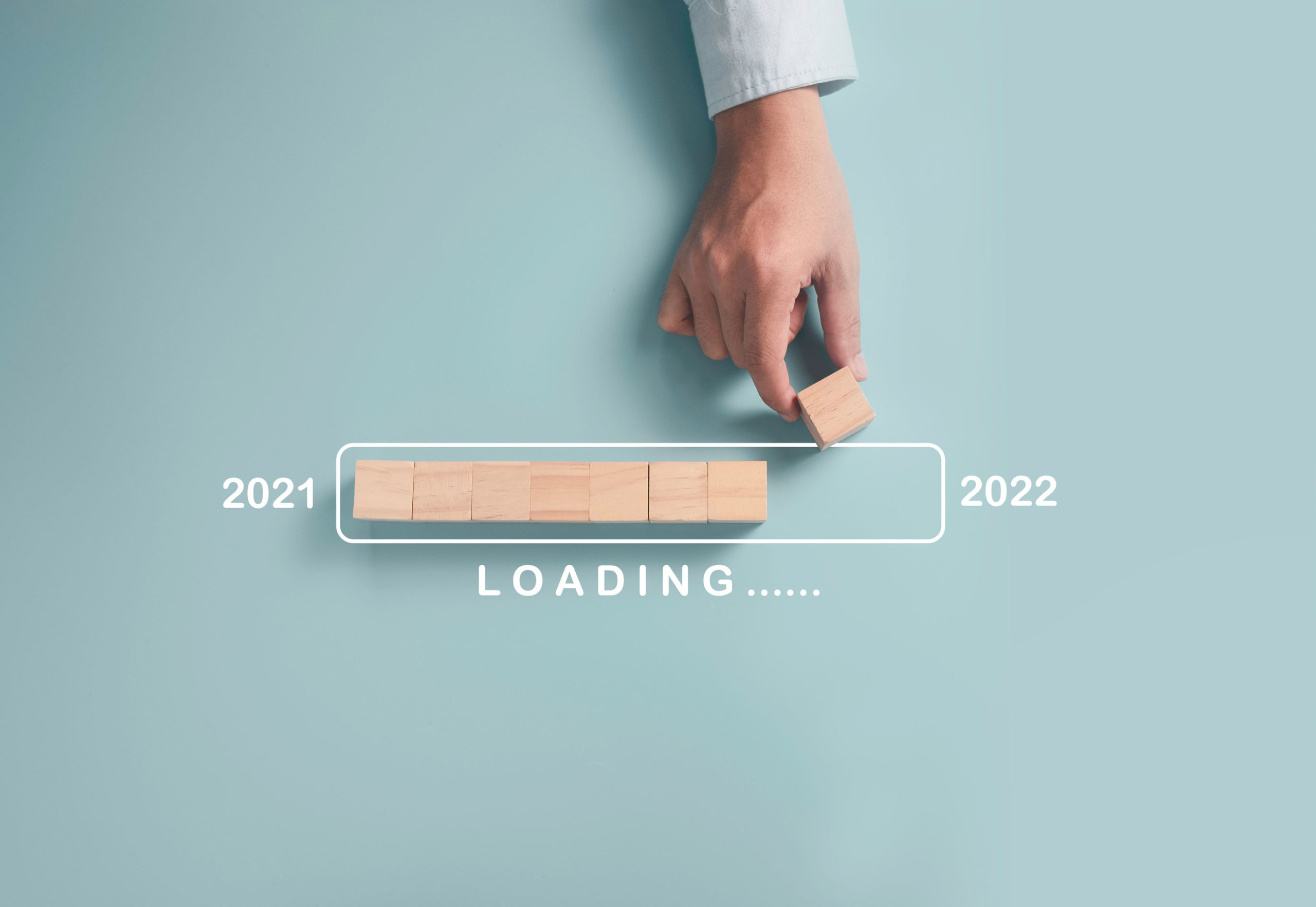 After nearly two years of disruption due to COVID-19, 2022 promises a return to some staple marketing strategies alongside new, pandemic-inspired approaches. Looking ahead, these are the trends in B2B marketing we're forecasting for the coming year.
Content marketing
Content, as they say, is king and not even a pandemic can change that. In 2022, the test for brands will be trusting a longer-term content strategy in the face of immediate business challenges. This means publishing regularly in a variety of formats using keyword and SEO research to achieve or maintain market relevance, even in the face of unpredictability.
Of particular note for 2022 is video content. While shorter blogs and feature articles remain prevalent and essential to your strategy, video is a rising star that justifies a line item in your budget. Whatever media you work with, ensure you're doing your own research to produce top-tier content that will foster trust in your buyers.
Influencers
According to The Drum, influencer marketing was worth nearly $10 billion in 2020 and by 2022 they expect it to grow to $15 billion. This is because it works, a fact not lost on B2B marketers looking for a piece of the action long held in the B2C market. Increased credibility, proven ROI, greater relatability, mutually-beneficial partnerships, and always-on programs have convinced those in B2B to shift spending to influencer marketing. Those on the cutting edge are even using artificial intelligence to assess influencer performance within a model that allows you to pay only for the conversions and sales influencers produce, making ROI practically assured.
Hybrid events
One of the consequences of mass closures and physical distancing measures during COVID-19 was the rise of online launches, meetings, trade shows, and other events. Moving forward, it's safe to say that companies will increasingly adopt a more hybrid model, pairing in-person events with an online option for those who are uncomfortable or unable to attend in person. Smart planners will set aside money to make their virtual events more than a livestream and find ways to support engagement from attendees who are in the flesh and online.
Conversational marketing
Conversational marketing uses chatbots, virtual assistants, and messaging apps to interact with customers. This development is driven by consumer demand: 82% of consumers want an "immediate" response when they have a question, says Business 2 Community. Even though your customers are communicating with an AI-enabled technology, as in the case of chatbots, they still have a personalized, instant, and (ideally) helpful interaction.
Enhanced personalization
According to a Salesforce survey, marketers reported that personalization benefited their customer experience (64%), showed a conversion rate increase (63%), and boosted visitor engagement (55%). For B2B marketers, this means a continued emphasis on digital transformation, and specifically, adopting an always-on digital engagement strategy with more complex tech stacks to employ highly targeted, automated, personalized digital engagement.
Pay attention to your target audience and speak directly to them. Personalization is anything but one-size-fits-all and your best results will come from relatable tech.
Retention marketing
Through delays, shortages and supply chain issues, the pandemic forced consumers to become brand agnostic. Marketers will have to devote attention to retaining their core consumer base in 2022. Some of the most common tactics in retention marketing are onboarding and education efforts, customer training, surveys and testimonials, customer appreciation, and ongoing customer support. Remember: constant communication is key to keeping your customers happy.
Restructured workforce
You might have heard of The Great Resignation. This is a phrase used to describe the larger-than-usual number of people opting out of their jobs. The jury is out on the true magnitude of this trend but there's no doubt that the way we work is evolving. For marketers, this might mean an opportunity to restructure their role, to ask for a hybrid or work-from-home model, and to negotiate for part-time or "fractional" arrangements.
The coming year will be defined in large part by the events and challenges of the pandemic. For marketers, this means finding creative ways to reach out to their customer base while adjusting to a new work landscape. It's also an opportunity for those in B2B to test out tactics traditionally associated with B2C. Prepare your workforce—and your budgets—for these coming trends for a successful 2022.