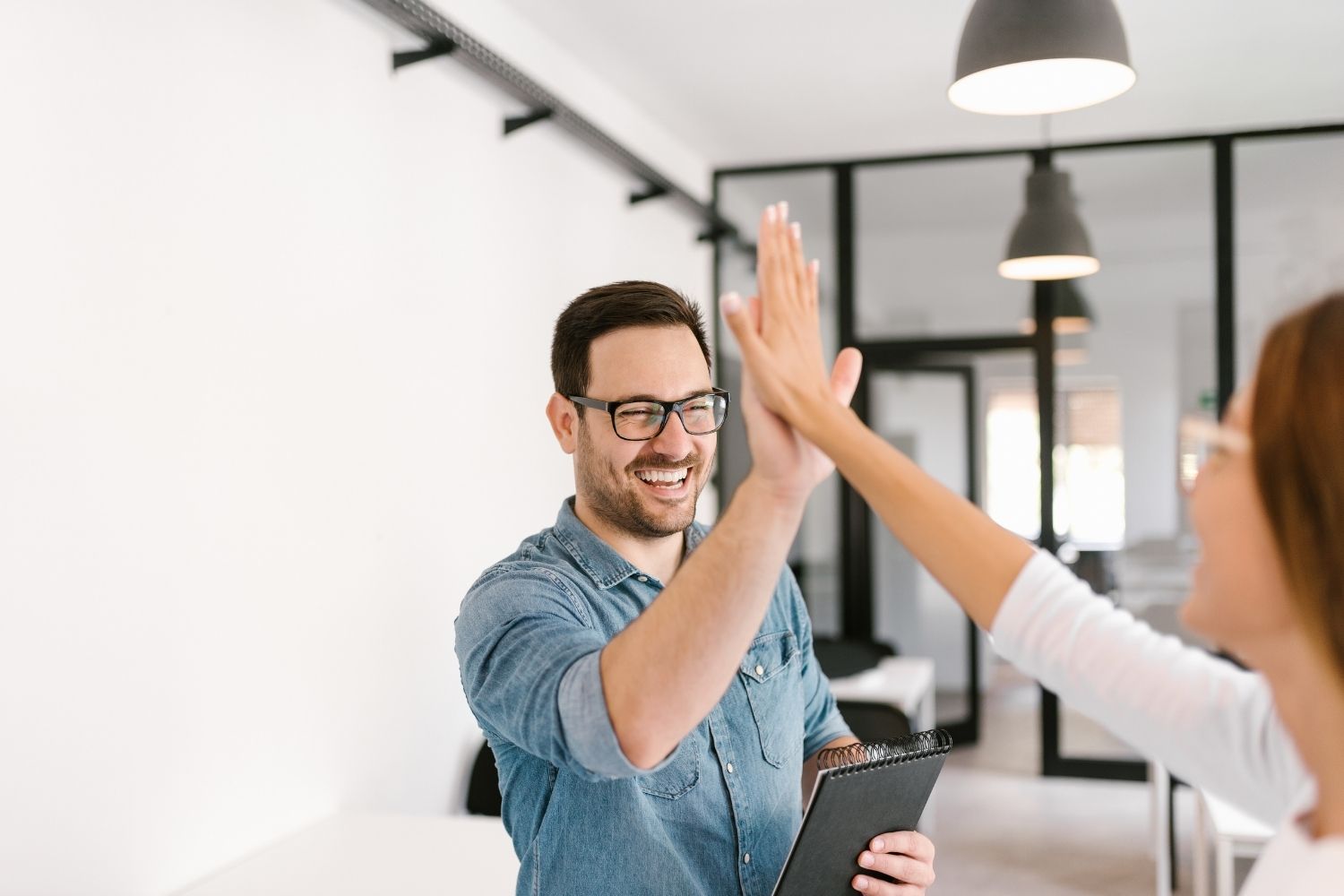 When it comes to marketing, budget does not equal success. If it did, every Super Bowl ad we've ever seen would be a touchdown. (Spoiler: They're not, and we can think of a few stinkers to prove it.) While success can be measured in many different ways, the best campaigns do share a few common ingredients. Here are some big and small budget examples that had all the right moves.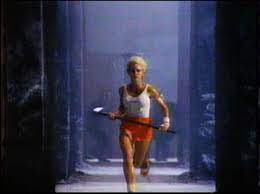 A compelling message
If you're passionate about what you do or sell, it shows. Consider the Apple ad for Macintosh personal computer that premiered at the Super Bowl in 1984. Its anti-establishment message paired with a cinematic presentation got results. Local TV stations and movie theatres picked up the spot and Apple sold 72,000 computers within 100 days. It's still considered to be one of the greatest commercials of all time.
You might not have the budget Apple did to produce a campaign, but ideas are free. This spot works so well because of the concept behind it.
Image from English Wikipedia, Adil kullanım, https://tr.wikipedia.org/w/index.php?curid=1612774
Brand synergy
When the Chargers, an NFL team, announced they were moving from San Diego to Los Angeles, many fans were disappointed including Ryan Charles, an executive with San Diego-based moving company Hire a Helper. As a form of protest, the company launched a campaign that asked other movers to sign up at WeWontMoveYouChargers.com, an invitation that at least 25 companies accepted.
The campaign was timely and cheeky and caught the attention of major news networks. But what really made it work was that it was very on brand—the perfect message from the perfect messengers.
Knowing your audience
A message that resonates with your audience is worth more than a big budget. Just ask Dollar Shave Club, the company that produced a video in 2012 for $4,500 that went viral and led to 2 million customers. The spot pinpointed the main customer pain points about men's razors—that they're expensive, unnecessarily complicated, and constantly running out—and offered a solution. The message was right and the humorous delivery perfectly matched the target audience's sensibility.
Pay attention to who you're selling to as much as what you're selling. The right pitch pitched right will get results.
Timing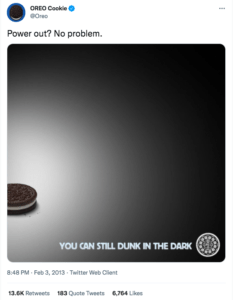 Social media is immediate which makes it an excellent vehicle for timely content. In 2013 there was a power outage during the 2013 Super Bowl. Quick thinkers at Oreo sent out a tweet that said, "Power out? No problem. You can still dunk in the dark." Any other day, this post wouldn't have gotten a second look but the timeliness made it go viral.
It takes a certain amount of agility and creative freedom to respond to opportunities in a timely manner but it's worth the effort.
Image from @Oreo
Humour, done well
Humour is perhaps the most powerful factor for a successful marketing campaign, but it can also be one of the hardest to get right. Here we'll highlight a recent ad for Extra gum that pairs (gentle, inoffensive, clever) humour with all of the above-mentioned ingredients for a wildly successful marketing campaign. It's timely, compelling, brand-aligned, and knows its audience. That, along with its well-placed humour, made the ad go viral, amassing more than half a million views on YouTube. And all over social media, people expressed disbelief that they were crying during a gum commercial.
The best marketing campaigns come from the best ideas—not the biggest budgets. Strive for content that falls into the above categories to make your next marketing campaign a huge success.