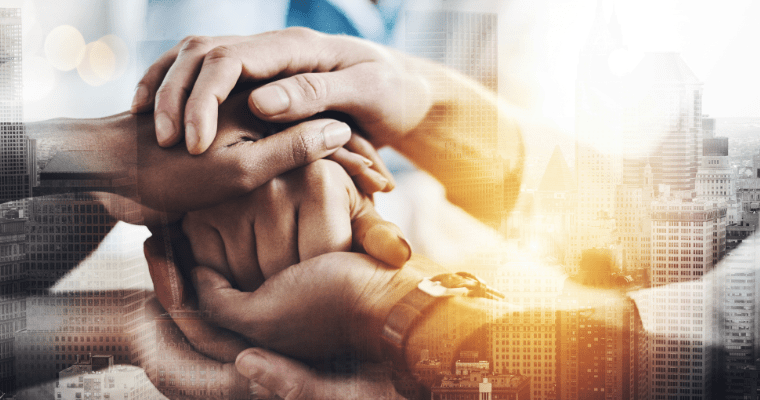 How to build trust with prospects and customers
Are you a skeptical buyer? Do you read reviews and do your research before buying something? Most of us do-even on a $20 Amazon purchase. It's our new reality, and it's just as prevalent in B2B as it is in B2C. In fact, a whopping 85% of Canadians say they are more likely to do business with a trusted company. Given this, today we're covering ways buyers assess vendors and what you can do to establish trust and build meaningful business relationships. So buckle up for some actionable insights—whether you want to grow your B2B business or maintain a competitive edge.
Simple ways prospects size you up:
Website.
First impressions matter. A lot. Your website is will create your first impression with most potential buyers. Is yours crushing it? Does it look polished? How well does it explain your products/services? Can people find the information they're looking for?
It's surprising how many small and medium-sized enterprises neglect their website or avoid "giving away" information that helps progress the purchase decision. While we want buyers to speak with sales, we must also accept that many buyers strongly prefer doing their preliminary research alone, then once they've got a shortlist, they're open to interacting with sales. If your competitors readily provide information and you don't, you might lose out due to inconvenience.
Reviews.
97% of Canadians read online reviews before purchasing, according to Bright Local. This is true for B2C and B2B businesses alike. If you haven't set up your Google business listing and aren't asking clients for reviews (or at least testimonials to put on your website), you should consider it. Some of our clients have baked this into their service process so that it's never missed. Once you get this up and running, monitor the reviews as they come in and respond to them all (a short and sweet message is perfect).
Word of mouth.
How much emphasis are you placing on delivering great customer service? Do you have checks and balances in place to ensure you're going a good job? Providing a positive experience is the easiest way to earn referral business—and referral leads are far easier to close than organic leads. In fact, word-of-mouth recommendations are even more effective than paid ads, resulting in five times more sales, according to SEM Rush.
Survey results.
Buyers often shortlist vendors, then do their best to compare them. One way you can illustrate how you will serve them better is to convey what you are outstanding at in the form of a survey result. For example, if you have stats on the how often customers make repeat purchases, you could publish that. Or enact an exit survey asking how likely they are to recommend you to someone. The bottom line is, if you are a buyer comparing a few companies, and all else being equal, only the competitor has customer reviews, stats and testimonials, which one would you lean toward buying from?
Case studies and videos featuring customers.
Across industries, case studies typically outperform articles and other forms of thought leadership content. Are you sharing examples of how your products/services have impacted your customers? If not, write one and see what the uptake is. Of course, these don't have to be in the traditional PDF format—they can be a video interview, Q&A or laid out on a webpage.
Building trust is now mission critical, but it isn't complicated or time consuming. Work with your team to roll out a couple small ways that you can earn buyer and customer trust, then build from there.
Actionable tips for building trust
Be transparent: Honesty is the best policy, and this is especially true when it comes to building customer trust. Be transparent about your products, services, and business practices. If something goes wrong, be upfront and work to make it right.
Build relationships: Creating great relationships with your customers is key to building trust. Invest time in understanding their values and interests, and show a genuine interest. Connect with them through various channels, such as social media, networking events, and personalized communication. You can build long-term loyalty and trust in your brand by fostering a strong relationship with your customers.  
Respond to customer concerns: Respond promptly when customers express concerns or questions. This shows that you value their business and are willing to invest the time and effort to make things right. By consistently responding to customer concerns, you can build a reputation for reliability and responsiveness that fosters trust in your business.
Use customer feedback: Encourage your customers to share, then act on what they've told you. Use their feedback to improve your products and services, and show your customers that you are listening by making changes based on their input.
Provide excellent customer service: Make sure your customer service is top-notch. Strive to exceed their expectations and provide them with a positive experience that reflects positively on your business. Work with your team to improve the customer experience.