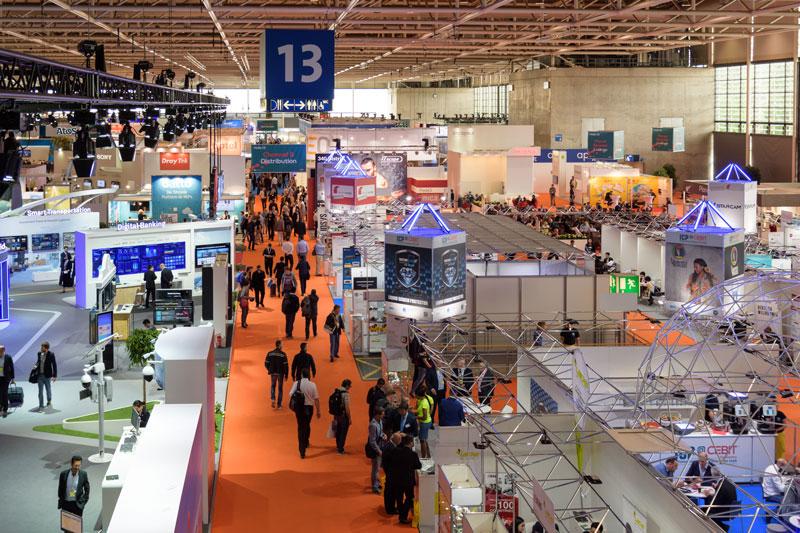 Trade shows are a smart, strategic marketing tactic for many B2B companies. They're an effective way to build brand awareness, engage customers, nurture leads, and drive sales. Over the course of the pandemic, trade shows have gone virtual or hybrid, but these "pale in comparison to face-to-face shows," according to Trade Show Executive magazine. Why? Because nothing beats a face-to-face meeting.
As in-person trade shows return, small and medium-sized businesses will want to maximize the impact of their investment. Read on for some insights into what trade shows will look like in 2022 and how you can get the most out of your participation.
Smaller and targeted
Limiting event participants has been one of the tested and true ways to reduce transmission. For the exhibition industry, this goes against the "bigger and better" ethos of the last several decades but there is a silver lining to the change. Smaller trade shows come with more affordable price tags for booths and tickets, and may in fact offer better, targeted meetings opportunities.
Creative reinvention
"There is a huge pent-up demand for events by attendees, sponsors and exhibitors — but smart producers will re-evaluate their strategy and tactics to create better events." This quote from Trade Show Executive illustrates the best direction for 2022 exhibitions. The result will be "[b]etter for the attendees and better for sponsors in all ways — quality of content, quality of experience, quality of networking opportunities and safe participation."
Expect elevated out-of-the-box thinking from producers on the organization and implementation of their events. And exhibitors will also need to take a more creative approach to their exhibition strategies in order to stand out on the trade show floor.
BizBash agrees that trade shows and conventions will become more intentional and thoughtful. "We will see continued trends in hyper-personalization, connected technologies, smart storytelling, integrated virtual/live formats, a focus on creators and authentic/meaningful content, sponsorship and partnership marketing and, lastly, sustainability and more conscious spending and materiality," said Marc Herron, senior vice president of strategy at event production company Sparks, in an interview with BizBash.
Enhanced networking
Networking is one of the core benefits of trade shows and participants will want to make the most of these opportunities. In this coming year, expect to see a focus on community, facilitated by digital technologies as needed. Engagements may be smaller in size, held in quiet venues, with the opportunity for video participation.
Asynchronous hybrid events
Over the past two years, we've become accustomed to a mix of in-person and virtual events, and the fact is that a hybrid model has a lot to offer. They're accessible, sustainable, and provide opportunities for some of the "out-of-the-box" thinking we expect in the coming year. According to Trade Show News Network, "more than 75% of [event professionals] will host at least a portion of their events virtually in 2022, while 51% expect most of their 2022 events to be produced in a hybrid format, and 25% expect their events to be fully virtual this year."
Personalized attention
In 2022, Trade Show Executive predicts a concierge approach to trade shows where attendees can get personalized service to guide them through the exhibition. Customer services efforts will be on display with help available to secure reservations, transportation, and entertainment. Also, expect an increase in micro-experiences and pop-up events.
Whether you're hoping to attend a trade show in 2022 as an exhibitor or a participant, you can approach it optimistically. Get the most out of the event by taking advantage of smaller, personalized experiences and technologically advanced presentations.