Case Studies
Lorpon Labels

Reinvigorating a 30-year-old brand
Lorpon Labels penetrated new markets by improving their digital presence
B2B custom packaging company Lorpon Labels has been a leader in manufacturing the kind of labels that take brands from back-of-the-shelf to stand out for over thirty years. It was time to invest the same amount of innovation and care into their own brand and marketing efforts. Our challenge was to reinvigorate a thirty-year-old brand. This case study focuses on one aspect of the work we've done for Lorpon: overhauling their digital presence to stimulate lead generation and reach new market segments.
Diversifying lead sources from new markets
Lorpon Labels penetrated new markets by improving their digital presence.
New markets are emerging left, right and centre in the packaging industry. Targeting these high-opportunity industries—such as wine, beer, craft spirits and healthcare products—was a big part of Lorpon's growth plan. To reach this diverse audience, we needed to introduce new lead generation tactics to increase awareness and credibility within these areas, and to allow for more granular audience targeting.
Converting today's digital buyer
Lorpon Labels has an impressive track record of innovation in the printing industry; however, their online presence was dated, so it wasn't nurturing leads, converting buyers or earning them enough clout with search engines like Google. To increase conversion and the quality leads from high-growth markets, we needed to improve their digital properties.
Lorpon Labels' digital overhaul included building them a new, modern website with the right content to make Google's first page. We also introduced social media marketing, paid advertising and email marketing campaigns to generate leads.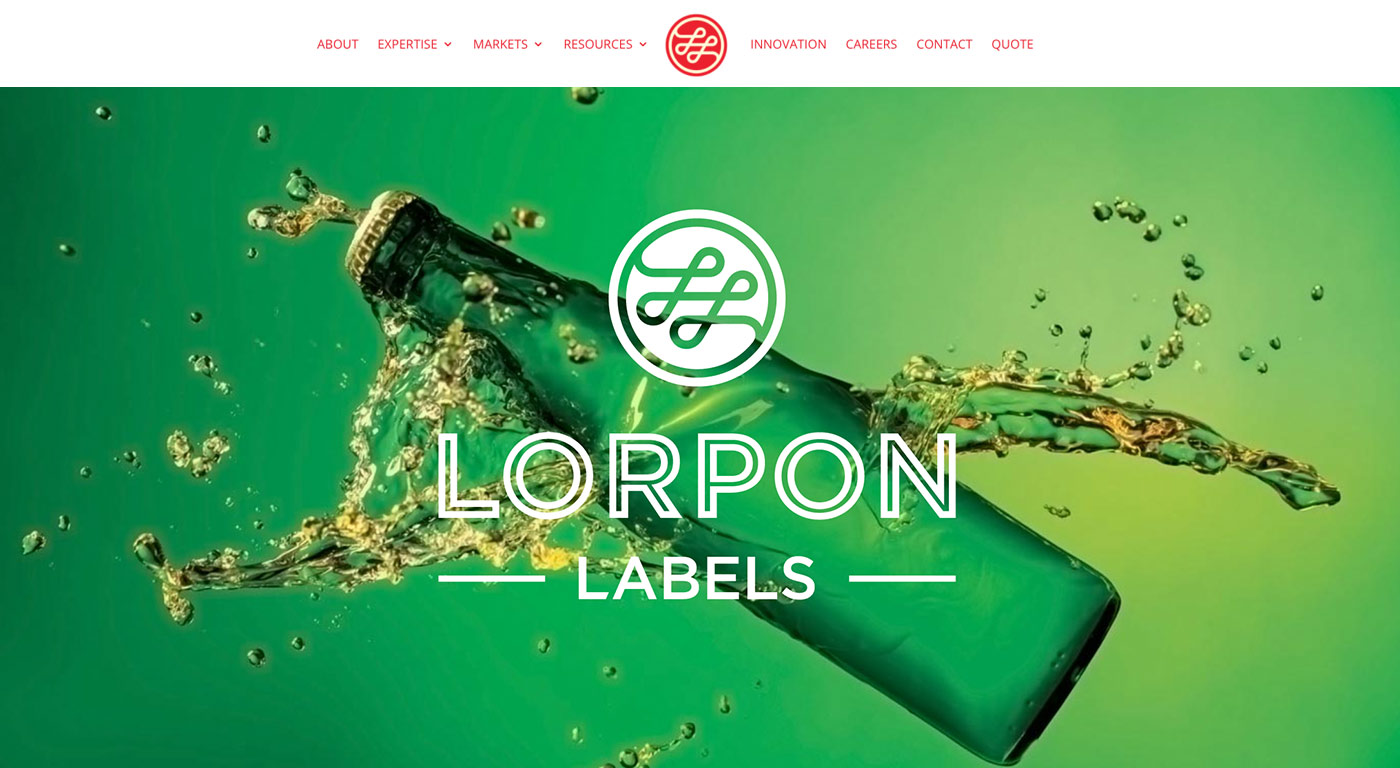 Making a measurable impact through increased traffic and conversion
Our search engine optimization (SEO) work, coupled with lead generation tactics over multiple channels, resulted in a huge traffic increase to the Lorpon Labels website—to the tune of a 750% increase in website visits over three years. The dominant traffic generator was digital content, which is critical for nurturing buyers before they're ready to engage with sales.
Another measurable improvement we made was the number of keywords ranking in search engines (and generating organic traffic results). We took Lorpon from 45 ranking words to 85 by producing articles, blogs, video, case studies and infographics.
The new website became a lead-to-conversion machine: 40% of all web leads converted to a client, proving that the tactics addressing lead quality and online conversion were bang-on.
"The Hop Skip team have been the driving force behind the content creation and thought leadership at Lorpon. Through our discussions and brainstorming, we have come up with ideas and provided rough point form ideas that then come to life in the form of articles, blog posts, and social media activity.
I never thought I would start to see leads coming in from social media, but that's exactly what has started to happen."